Invite Guests
Inviting guests to watch your Lovecast is easy! The only thing you need to do is send them your Lovecast website link. No download or login is required for your guests.
Get your Lovecast website link​
In your Lovecast app, navigate to your event home page. There you will see a section named "Your Guest Website." Click the first button on there to copy the link.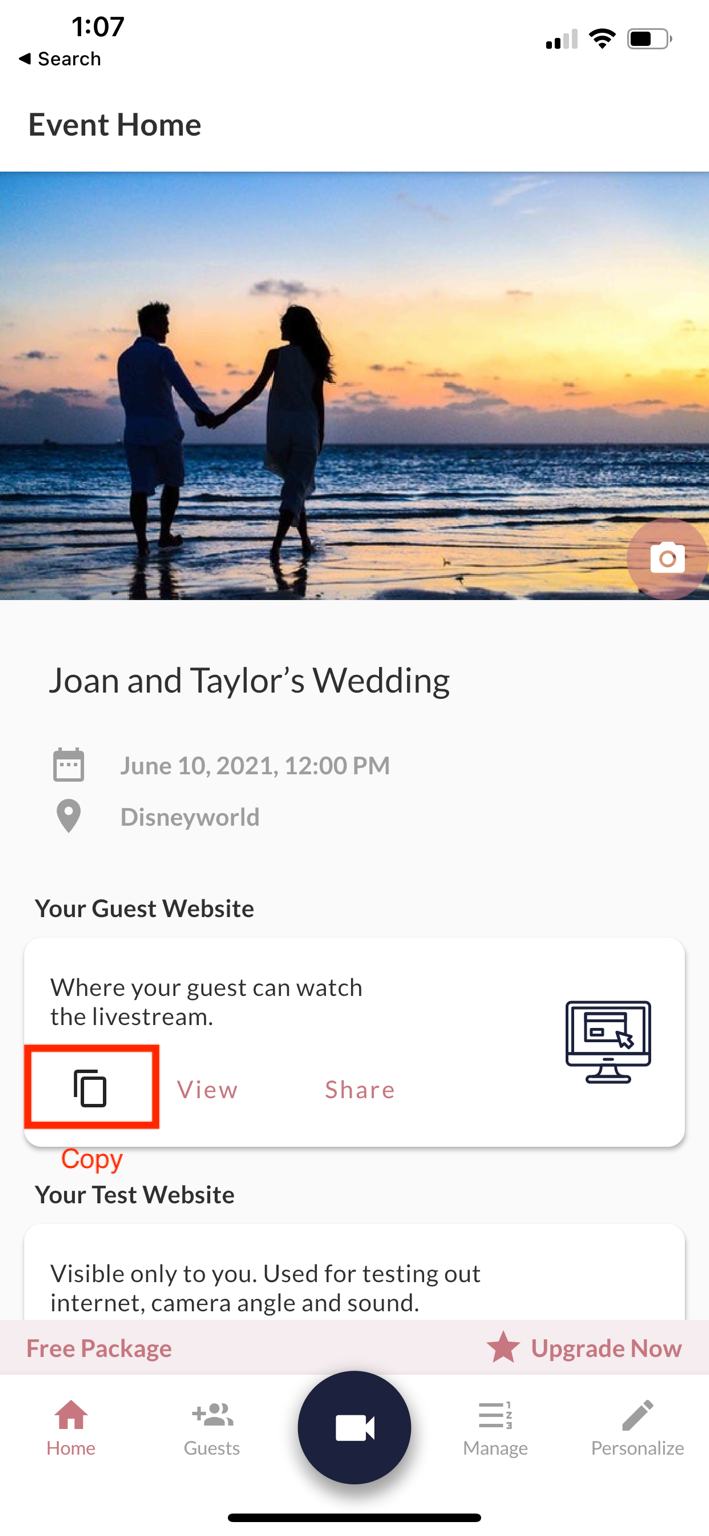 Invite via Email/Text message/Social media​
You can directly click the "Share" button on the "Your Guest Website" section in the app. After clicking the "Share" button, you will see a list of options to share this link digitally. Select one of the email, text message, or social media options from the list.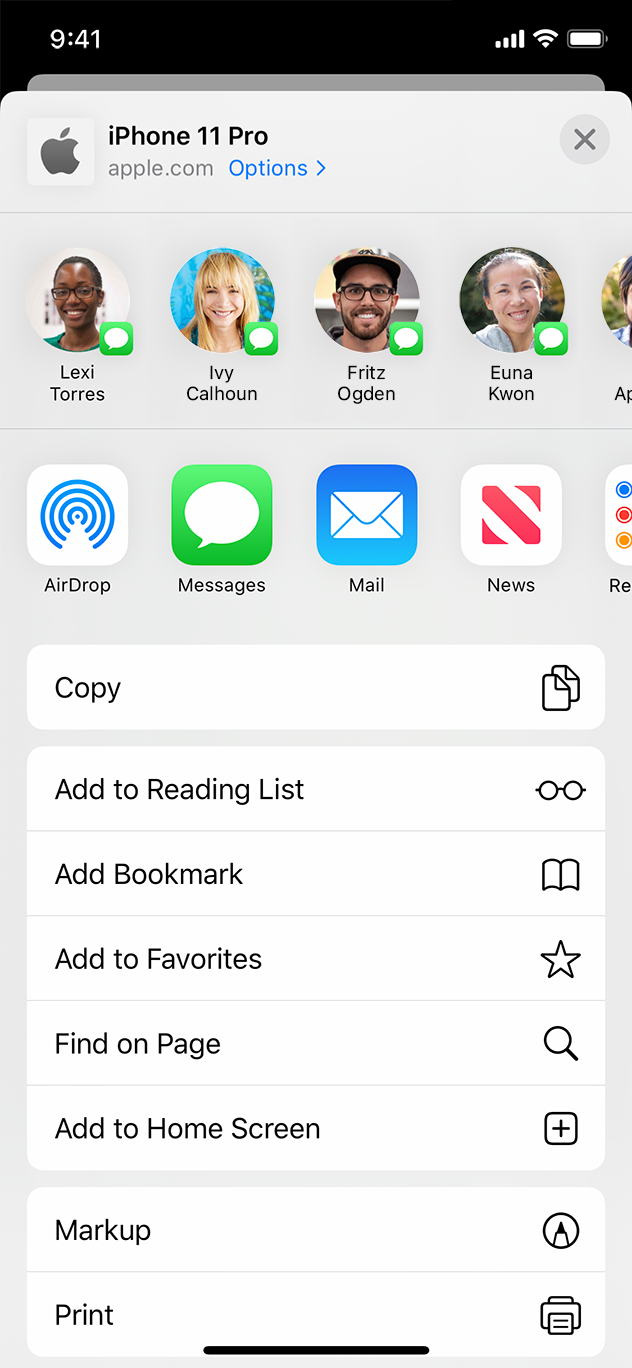 Invite via your website (e.g., TheKnot wedding website)​
Refer to this article on how to add the link to your TheKnot, Zola, or Squarespace wedding website
Invite via physical invitation card​
You can print your Lovecast link on a physical invitation card. With a Lovecast premium package, you will also be able to customize your event link to make it look extra special on your invitation card.
Invite via PaperlessPost/Evite and other digital cards​
Lovecast works perfectly with digital invitation cards. Simply add your Lovecast website link on any digital card you like.
RSVP​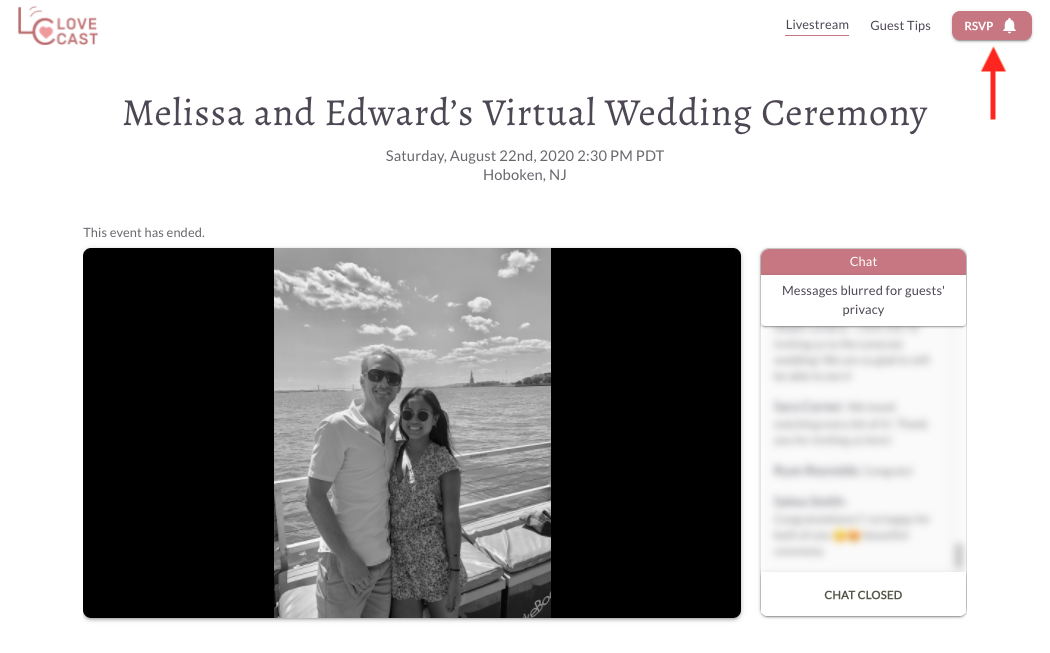 RSVP is totally optional for your guests to watch the livestream. However, there are several benefits for encouraging guests to RSVP:
They will get an automatic email/text notification each time you go live.
You will know ahead of time who will tune in to watch your livestream
For guests to RSVP, they can simply click the "RSVP" button on the top right corner of your Lovecast website. For you to see who has RSVP'd, go to the Event > Guests 👥 tab and look under the "Virtual RSVP'd Guests" section.
Upload a guest list​
We currently don't support uploading a guest list CSV file in our app. If you want to invite a large list of guests, you can send them an invitation email and bcc the whole guest list.